Bird's Paradise Iceland – not just for bird-watchers
Details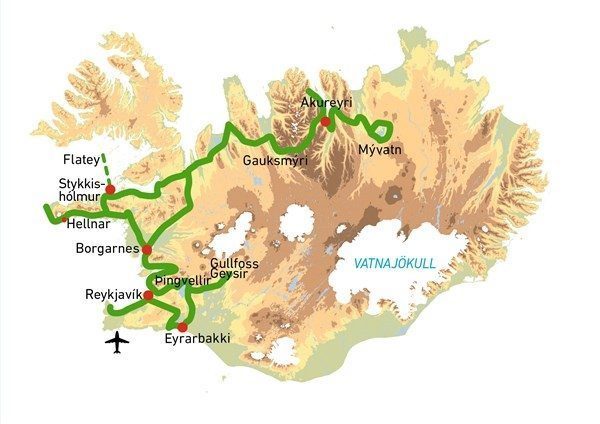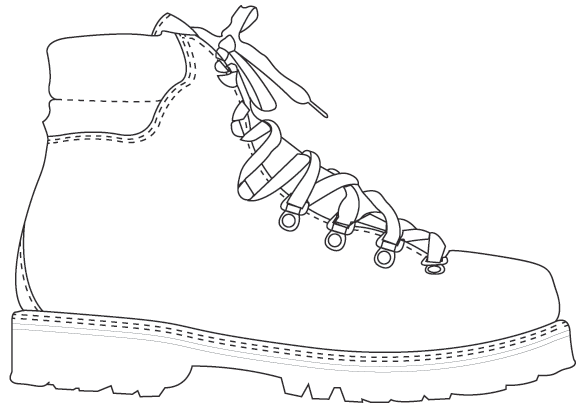 On this exciting bird watching tour, we will show you a variety of birds in the unique landscape of Iceland´s most famous spots. The tour takes place at the height of the mating season in early June, when Icelandic birds show their most colourful plumage. Our walks will lead you through some of the most beautiful areas in Iceland, where you will encounter a diverse array of flora, fauna and unique geological formations. This holiday is ideal for the nature tour enthusiast and those interested in birds, botany, geology or nature photography.
There are 76 species of nesting birds in Iceland. Most migrant birds stay in Iceland for only 3-5 months during the summer. It is the sheer size of the bird populations that makes Iceland such a bird watcher's paradise. Species that are very rare elsewhere in Europe can be found in large numbers in Iceland. Among them are the beautiful North American species the great northern diver (loon), the Barrow´s goldeneye and the harlequin duck.
---
Highlights
Marshlands of South Iceland
Bird cliffs in Arnarstapi and Svörtuloft
Bird's paradise lake Mývatn
Fjord Breiðafjörður
UNESCO world heritage Þingvellir, Geysir, Gullfoss
Snæfellsnes peninsula
---
Price in EUR
| | |
| --- | --- |
| Price without flight | Price in EUR |
| Price per person in double room without flight | 2.790,- |
| Single room supplement | 640,- |
Dates
| | | |
| --- | --- | --- |
| Arrival | Departure | Availability |
| 9th of June 2018 | 17th of June 2018 | free places |
---
Service Included
8 nights with breakfast in hotels or farm guesthouses in rooms with facilities
6 x 3-course dinner with Icelandic gastronomic specialties. In Reykjavík 2 nights with breakfast only
Warm beverages at lunchtime*
Coach for the tour and transfers to and from the airport
Qualified English and German speaking tour guide from Iceland
Entrance fees:
Herring Era Museum Siglufjörður
Bird museum at Lake Mývatn
Icelandic VAT and overnight tax
Minimum 12 passengers, maximum 18 passengers
* there will be frequent options to go shopping for personal purchases and food for our lunch picnics
Recommended literature:
Hilmarsson, Jóhann Óli: Icelandic Bird Guide. Publ. 2011
Itinerary
Arrival
Arrival at Keflavík International Airport (KEF) and transfer to your hotel in Reykjavík.
1 night in Hotel in Reykjavík.
Bird sanctuary Eyrarbakki
Drive over the volcanic peninsula Reykjanes, where we visti the lake Hliðarvatn for star divers and ice divers. Afterwards we visit the bird sanctuary of the Icelandic bird protection association at the mouth of the glacier river Ölfusá. Here we have reverb birds, the Icelandic black-tailed godwit and other species of marsh birds. Drive along Iceland's largest spring water river Sogið to the hotel Borealis. 1 night at Hotel Borealis.
Þingvellir National Park & Snæfellsnes Peninsula
We start the day hikes on the old Thingplatz and along the lake Þingvallavatn. Here we observe ptarmigan, common snipe, redwing, wrens and gray geese. Then we drive to the west of Iceland over the highland pass Uxahryggir, with a beautiful glacier view, over the village Borgarnes to the peninsula Snæfellsnes. On the way to the accommodation, we visit a seal colony where we will see plovers, whimbrels and possibly also stonecrapers. 2 nights in an excellent bird sanctuary on the south coast of the Snæfellsnes peninsula, where you will find ear-livers at our house pond.
Around the Snæfellsjökull glacier
Along the southern coast of the peninsula, we do bird watching and see fulmars and kittiwakes up close. Then we take walks in Arnarstapi and the picturesque basalt column cliffs at Hellnar and in Svörtuloft, where we observe collar ducks, razorbills, guillemots, ice gulls and possibly polar lions. On the north coast near Rif, we see the largest nesting colony of arctic terns and also see many odh chickens. An exciting area to look for interesting lunatics, while enjoying the majestic volcano and Snæfellsjökull glacier.
the bay of Breiðafjörður
In the morning we head to the picturesque fishing village of Stykkishólmur, a former Danish trading port, where we start our drive along the bay of Breiðafjörður. In the next fjord Álftafjörður we find large collections of whooper swans. Then drive through the area Skógarströnd, an area in which the white-tailed eagle is often seen, and continue on the plateau Laxádalsheiði, where the gyrfalf can be seen from time to time. Finally, we reach the fjord Hrútafjörður, where we stay in the yard Gauksmýri in a bird-watching hut. 1 night in the fishing village Sauðakrókur.
The Fjords of the North
At the glacier river Héraðsvötn in Skagafjörður we observe u. a. Short-billed geese and black-backed gulls. We drive around the massif Tröllaskagi, the peninsula of the trolls, to the former center of the herring fishing Siglufjörður. Here, in a lively museum, we learn all about this enormously important economic sector of Iceland in the last century. Continue on the picturesque fjord Eyjafjörður to the fishing village of Hauganes, where you have a chance to observe humpback whales on a 2-hour boat trip. Those who do not want to go by boat can ornitoholisch operate in the nearby village Dalvík. On the drive over Akureyri to Mývatn area we visit the waterfall Goðafoss before we come to our accommodation. 2 nights at the farm inn Narfastaðir.
Nature paradise lake Mývatn
Lake Mývatn is the most famous bird sanctuary in Iceland. Here 16 different species of ducks can be found in large numbers. You can see the Barrow's goldeneye, harlequin duck, long-tailed duck, greater scaup, northern pintail and common scooter, as well as hundreds of whooper swans and lots of  horned grebe. We will hike at Skútustaðir pseudo craters and at the lava fields close to the lake. Here we may expect to see the snow bunting, gyrfalcon and merlins. In the afternoon we will visit a small local bird museum close to the lake.
Botanical Garden & Volcano Crater Grábrók
Drive to the capital of the north Akureyri, where we can visit the Botanical Garden and see the birch-tiger. On the drive to Reykjavík, we will take an easy hike in the area of Borgarfjörður, where we will take a tour on a volcanic crater with a view of further craters and mossy lava fields. Arrival in Reykjavik in the late afternoon and free time. 1 night at the Radisson Blu Saga Hotel.
Departure
Transfer to Keflavik International Airport and flight back home.
Getting to Iceland
---
WOW Air is Iceland's low cost airline. It was established in 2012, and has since been offering economical fares for flights to and from Iceland. The company now operates flights from Boston, Baltimore Washington, London, Dublin, Copenhagen and Billund. Please find more detailed information by following the link. For up-to-date flight fares and booking status get in touch with the team at Erlingsson Naturreisen.
---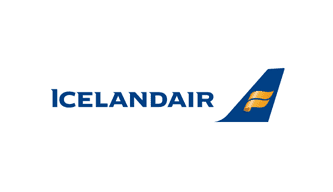 Icelandair, the Icelandic national carrier has over 70 years of flying experience. They offer direct flights from many major airports including London (LHR & LGW), Birmingham, Glasgow, Vancover, Toronto, New York, Washington D.C., Orlando Denver, Seattle, Copenhagen, Billund. For more detailed information on Icelandair routes please follow the link, alternatively for live flight fares and booking status requests, please contact the team at Erlingsson Naturreisen.
---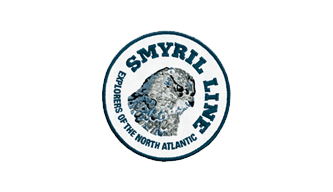 It is possible to travel to Iceland with the Smyril-Line ferry from Hirtshals in Denmark. You can either take your car or get a rental car when arriving in Seyðisfjörður in the east of Iceland. We are happy to give you a tour offer with individualized routes and accomodations.