Bird's Paradise Iceland – not just for bird-watchers
Details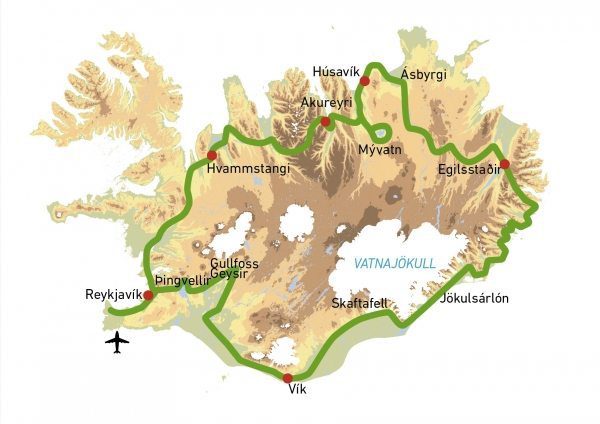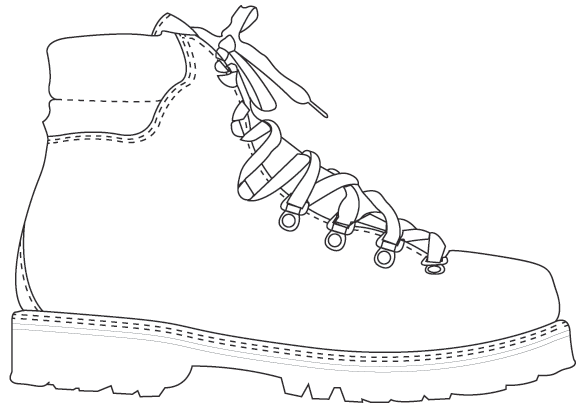 On this exciting bird watching tour, we will show you a variety of birds in the unique landscape of Iceland´s most famous spots. The tour takes place at the height of the mating season in early June, when Icelandic birds show their most colourful plumage. Our walks will lead you through some of the most beautiful areas in Iceland, where you will encounter a diverse array of flora, fauna and unique geological formations. This holiday is ideal for the nature tour enthusiast and those interested in birds, botany, geology or nature photography.
There are 76 species of nesting birds in Iceland. Most migrant birds stay in Iceland for only 3-5 months during the summer. It is the sheer size of the bird populations that makes Iceland such a bird watcher's paradise. Species that are very rare elsewhere in Europe can be found in large numbers in Iceland. Among them are the beautiful North American species the great northern diver (loon), the Barrow´s goldeneye and the harlequin duck.
---
Highlights
Visit of the bird clubs in Höfn and Djúpavík.
Bird cliffs in Langanes and Melrakkaslétta.
National Park Jökulsárgljúfur
Bird paradise Mývatn
Expert tour guide
Half board but hot drinks included during lunch breaks
UNESCO world heritage Þingvellir, Geysir, Gullfoss
---
Price in EUR
| | |
| --- | --- |
| Price without flight | Price in EUR |
| Price per person in double room without flight | 3.290,- |
| Single room supplement | 790,- |
Dates
| | | |
| --- | --- | --- |
| Arrival | Departure | Availability |
| 9th of June 2020 | 19th of June 2020 | free places |
---
Service Included
10 nights with breakfast  in hotels or farm guesthouses in rooms with facilities
8 x 3-course dinner with Icelandic gastronomic specialties. In Reykjavík 2 nights with breakfast only
Warm beverages at lunchtime*
Coach for the tour and transfers to and from the airport
Qualified English and German speaking tour guide from Iceland
Entrance fees:
Farm Sænautasel
Heimatmuseum Burstarfell
Bird museum at Lake Mývatn
Icelandic VAT and overnight tax
Minimum 12 passengers, maximum 20 passengers
* there will be frequent options to go shopping for personal purchases and food for our lunch picnics
Recommended literature:
Hilmarsson, Jóhann Óli: Icelandic Bird Guide. Publ. 2011
Itinerary
Arrival
Arrival at Keflavík International Airport (KEF) and transfer to your hotel in Reykjavík.
1 night in Hotel in Reykjavík.
Þingvellir National Park, Geysir geothmeral area, Gullfoss waterfall and south coast
Today you will meet your tour guide. We drive to the National Park Þingvellir and from there to the geothermal area of Geysir and Strokkur. We continue to Gullfoss waterfall and from there along the south coast to our accommodation in Fljótshlíð.
Vatnajökull Glacier National park
Driving through sandy deserts and lava fields (northern wheatear and meadow pipit) we will approach Vatnajökull glacier national park (red-necked phalarope). We will observe the iceberg filled glacier lagoon of Jökulsárlón while hiking alongside the moraines. Here you can spot great skua, snow bunting, great ringed plover, barnacle goose, harlequin duck and seals.
1 night in or near the village of Höfn.
The "bird's path" in Djúpivogur
Today we will see Southeast Iceland. A region where you can find a lot of vagrant species. We continue our voyage through the fjordlands of the East, where thousands of whooper swans can be seen. At the old Danish trade post in Djúpivogur we will hike along a a loop road, the so called "Bird´s path". It is here, where we can see dunlin, gadwall, goosander, red-breasted merganser, northern pintail, common goldeneye, common teal and common shelduck.
1 night in the village of Djúpivogur.
The puffins and harlequin ducks of Borgarfjörður eystri
Today we will cross the basalt plateau of Öxi and the village of Egilsstaðir on our way to the coast (short-eared owl, white and brown arctic skua (biggest skua sanctuary in the world) and common redshank). After crossing Vatnsskarð pass we will reach Bakkagerði village in the fjord of Borgarfjörður eystri. This fjord is famous for its observation possibilities for puffins, harlequin duck, kittiwake and black guillemot. It is here, where the drakes of the high Arctic Siberian Steller's eider intermix with the local harlequin ducks.
1 night in a guesthouse in Bakkagerði.
Fishing harbor of Vopnafjörður, northern gannets at Langanes peninsula
On our walk through the picturesque harbor town of Vopnafjörður, we can see different kinds of seagulls, such as Iceland gull and glaucous gull. Afterwards we will enter the uninhabited area of the Langanes peninsula and pay a visit to the beautiful breeding grounds of Skoruvíkurbjarg rocks. Here we can see northern gannets. Via Þórshöfn village we approach the former herring processing centre of Northeast Iceland, Raufarhöfn fishing village.
1 night at a hotel in the village of Raufarhöfn.
The Arctic circle
The northernmost inhabited area of Iceland, Melrakkaslétta is the so called prairie of the Arctic fox. For a long time it has been a famous destination for ornithologists to spot purple sandpiper and oystercatcher.
Here you find yourself in the middle of an Arctic biotope with uncountable lakes housing a large number of divers and snow grouse. We then drive inland to the national park of Jökulsárgljúfur, the gyrfalcon's favorite area. We hike through the Hljóðaklettar (echo-rocks) canyon and at Dettifoss waterfall before approaching our accommodation at Lake Mývatn bird sanctuary.
2 nights in a hotel at Lake Mývatn.
Lake Mývatn bird sanctuary
Lake Mývatn is the most famous bird sanctuary in Iceland. It is here, where 16 different species of ducks can be found in large quantities. You can see Barrow's goldeneye, harlequin duck, long-tailed duck, greater scaup, northern pintail and common scooter, as well as hundreds of whooper swans and lots of  horned grebe. We will take a hike at Skútustaðir pseudo craters and at the lava fields close to the lake. Here we may expect snow bunting, gyrfalcon and merlins. In the afternoon we will visit a small local bird museum close to the lake.
Akureyri – capital city of the North; and the fjord Skagafjörður
On route to the capital city of the North, we will see Goðafoss waterfall and pass Ljósavatn Lake, where we can spot some great northern divers. Vaglaskógur, Iceland's second largest native forest, hosts a lot of birds, common redpoll, Eurasian wren, redwing, and goldcrest, Europe's smallest bird. On a stroll through Akureyri we will pay a visit to the botanical garden, before continuing via Skagafjörður (pink-footed goose) to Gauksmýrartjörn pond bird sanctuary. In this area 35 different bird species are officially registered.
1 night at a farm house in Gauksmýri
Seals on Vantsnes peninsula
In Hvammstangi village we will visit the local seal centre. The seals can be spotted in their natural habitat close to the Illugastaðir farm. On Vantsnes peninsula harlequin ducks are common. We carry on through the Borgarfjörður region, well known for the Sagas that took place in this area. Arrival in Reykjavík in the early afternoon.
1 night in Hvammstangi
Departure
Transfer to Keflavik International Airport and flight back home.
Getting to Iceland
---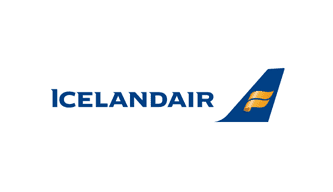 Icelandair, the Icelandic national carrier has over 70 years of flying experience. They offer direct flights from many major airports including London (LHR & LGW), Birmingham, Glasgow, Vancover, Toronto, New York, Washington D.C., Orlando Denver, Seattle, Copenhagen, Billund. For more detailed information on Icelandair routes please follow the link, alternatively for live flight fares and booking status requests, please contact the team at Erlingsson Naturreisen.
---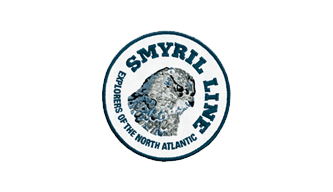 It is possible to travel to Iceland with the Smyril-Line ferry from Hirtshals in Denmark. You can either take your car or get a rental car when arriving in Seyðisfjörður in the east of Iceland. We are happy to give you a tour offer with individualized routes and accomodations.