Volcanic Wonders and Magical Nights | Winter Adventure from Reykjavik - 5 days
Details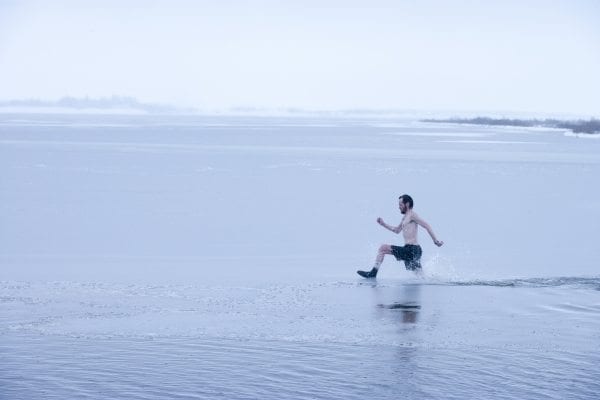 Spend a few days in Reykjavík, the city that sparkles with life, even on dark winter days when the Northern Lights might arise in the sky leaving a sense of awe and thrill!  Indulge your senses with culinary  delights and stroll along streets filled with bars, cafés, and art galleries. We offer day trips that include glaciers, geysers and volcanoes that will add to unforgettable memories in the northernmost capital of the world.
Reykjavík is a hub of activity all year round with an amazing number of annual events and seasonal activities to choose from. It is one of the safest and cleanest cities in the world. The downtown is packed with restaurants that offer rich culinary choices ranging from fresh fish and local specialties to a variety of foreign dishes. The city offers several art and history museums, cafés, and art galleries that showcase Icelandic design. Reykjavik´s nightlife is legendary for late night partying with dozens of diverse bars and clubs that one can easily stroll among. After a night out relax in one of the cities geothermal outdoor pools.
---
Highlights
The lively capital of Reykjavík
Aurora Borealis
Food-tasting experiences
Glaciers or volcanoes
---
Service Included
4 pre-booked nights with breakfast in hotels or guesthouses (your preference)
Airport transfers
A four-hour "Food Walk" with tasting (Day 2)
Bus tour of your choice (Day 3)
On the bus tour Golden Circle & Magical Nights there are refreshments and sampling of local cuisine in Friðheimar, and in Efstidalur, there is a two-course dinner with admission to the Wellness Spa Fontana, towel included
On the bus tour "Glacier Walk and Aurora Adventure," the appropriate gear for a glacier walk is supplied, and there is a traditional dinner with dessert
English-speaking guides on all day trips
Reykjavik City Card valid for 24 hours
Icelandic VAT and accommodation tax
Insolvency insurance

The itinerary is flexible and can be customized.

We do not guarantee sightings of the Aurora Borealis. It is a natural phenomenon and depends on solar activity. A fairly clouldless sky is essential for successful viewing. 
Itinerary
Arrival
Arrival at the international airport in Keflavík. Travel by FlyBus directly to your hotel in in Reykjavík where you stay overnight. If you arrive on an early flight, you could have a relaxing soak in the Blue Lagoon thermal bath on your way to the capital. In the evening, you can take a first exploratory stroll in Reykjavík.
Culinary Reykjavík
In the morning, you can relax a little. By midday you will probably be hungry, and then you can get acquainted with these new surroundings – not only via your taste buds – on the popular Reykjavík Food Walk. On the stroll through this lively city, a local guide will introduce you to the secrets of Icelandic cuisine. You will visit six unique restaurants, where you will taste delicacies like "the best lobster soup in the world," skyr, and ice cream, all prepared according to cherished family recipes.
Excursion of your choice: the "classics" are a hike on a glacier or a volcano experience
Today you can choose from two different excursions and individualize your stay in that manner. Please note that there are different price lists for these two excursions.
A) The Golden Circle and Magical Nights
Today you take a bus tour, and the first stop is the national park Þingvellir. In a magnificent landscape of volcanic fissures filled with crystal-clear water, you will learn something about Icelandic history and geology while walking along the gorge Allmannagjá. Lunch, locally-produced tomato soup with freshly baked bread, is served in the greenhouse Friðheimar before a visit to the imposing waterfall Gullfoss. A colorful contrast to that natural wonder is the geothermal area around the Great Geysir where the active hot spring "Strokkur" can be relied on to erupt every five minutes, shooting a 30-meter high column of water into the air. After enjoying this pristine, untouched nature, you will sample local delicacies at the farm Efstidalur. You can then sit back and review today's many new impressions in one of the hot pots or steam saunas at the Wellness Spa Fontana in the village of Laugarvatn. After that, rested and relaxed, you can enjoy a two-course meal in the restaurant Lindin before setting off in search of the mysterious northern lights*.
*Please note that the success of an excursion to see the northern lights depends on solar activity and weather conditions and therefore cannot be guaranteed.
B) Glacier Hike and Aurora Adventure
Prepare yourself for a unique day outdoors in nature! Your first destination is the rugged glacier tongue Sólheimarjökull on the south coast of Iceland, where you will take an easy walk on the frozen surface. Professional guides will introduce you to the secrets of the glacier world and teach you how to use an ice axe and crampons. The hike will take you across white glacier ice to deep-blue fissures and glacier mills. Then, after a short drive through a rugged landscape, you will arrive at the magnificent, roaring waterfall Skógafoss with its vertical drop of 60 meters. After that, you can enjoy a typical Icelandic dinner in a local restaurant. This evening as well, you will have another chance to see Aurora Borealis on the drive to Reykjavík, possibly with a stop at the floodlit waterfall Seljalandsfoss.
Exploring the capital
With the Reykjavik City Card you can take advantage of countless sights and activities in the capital city. You can ride Reykjavik city buses without charge, and you have free admission to all swimming pools and various museums and galleries. If you are interested in history, you can visit the National Museum of Iceland, the Settlement Museum, or the Maritime Museum, all in the city center. With your Reykjavik Card, you also get discounts on several day excursions, and in numerous restaurants and souvenir shops. So you could round off the day with a whale-watching excursion, a guided sightseeing trip by bus, or even a riding tour through the moon-like lava landscape. There is also the option of a visit to the Blue Lagoon on this day.
Departure
Airport transfer from your hotel to the airport in Keflavík and departure.