Around Iceland for Families - 11 Days
Details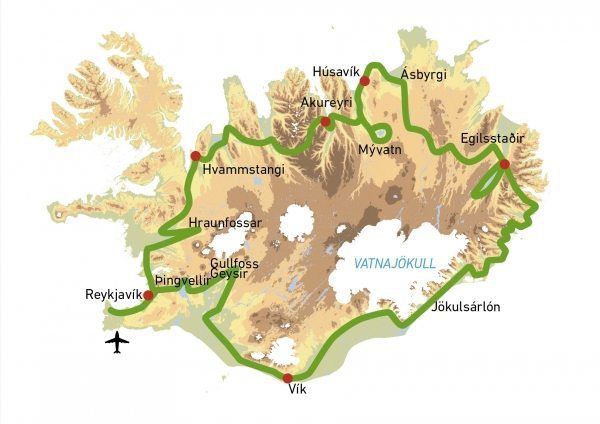 On this round trip for families with children, we recommend a slower pace and fewer accommodation changes. You will stay on farms with animals or in towns and villages which offer swimming pools and child friendly activities. Breakfast is always included, an effort will be made to choose accommodation with kitchen facilities for self cooking if preferred. Further information, tips for family friendly activities and a detailed description upon booking.
---
Highlights
A family friendly program – swimming, horse back riding and more!
Bathing in warm brooks
Mighty waterfalls, glaciers, hot springs, geysers
The black beach of Reynisfjara and Skaftafell National Park
Jökulsárlón glacier lagoon with a possibility of an exciting boat ride
Lava labyrinth Dimmuborgir
---
Service Included
10 nights, incl. 4 nights in family friendly three-star hotels or guesthouses, incl. breakfast and 6 nights in cottages without breakfast
10 days rental car incl. unlimited mileage, CDW, Icelandic VAT and pick-up/drop-off at the airport in Keflavík
Detailed itinerary for each day
Location description of your accommodation
Road map 1:500 000
Iceland Road and Travel Guide
VAT and accommodation tax
Insolvency Insurance
Not included:
Fuel, meals other than breakfast, admission to museums/exhibitions, GPS system and tunnel toll (Hvalfjörður). Extra driver € 30.
Important instructions:
The calculation is based on the holiday homes Brekka (large) and Gíl (small) in Ytri-Vík and the holiday home Sælukot. The availability of the houses must be checked when booking. If these are not available in the requested period, surcharges may apply to other houses.
If a holiday home is canceled, 20% of the price is non-refundable, regardless of the time of cancellation.
Itinerary
Arrival
Arrival in Keflavík and pick up of rental car. First impressions of Iceland in Reykjavík or a direct drive through lava fields and green landscapes to the holiday home in the south. 3 nights in the house (about 140 km).
Hot springs and dark gorges
Drive to the geyser area, where the lively Strokkur will amaze your family. The nearby waterfall Gullfoss with its impressive gorge is sure to inspire you. Drive towards the small town and lake of Laugarvatn, where you will find a boat rental and two swimming pools. A high plateau leads to the Þingvellir National Park, with many opportunities for pastime at the Öxaráfoss waterfall. During a short hike at the Almannagjá ravine to the Hakið lookout point, you will discover many historical insights into the former gathering place of the Icelandic people. Perhaps the kids are interested in trying out a ride on the gentle Icelandic horse? Several horse riding providers are available within the "Golden Circle" area. Relax in the evening at your cottage. (about 240 km).
Nature and volcanoes on the Westman Islands
Experience a first-class adventure on this day trip by a ferry to the volcanic island of Heimaey. Through a boat trip around the island or during a walk you can search the ledendary "stone elephant". Those who wander to the young vulcanic crater Eldfell, will be rewarded with a view of the south coast. Nearby there is also a lovingly landscaped volcano that invites you to linger. At the Aquarium & Museum of Natural History you can look into the eyes of the various fish species of the North Atlantic and get to know the most important species of seabirds and maybe a live puffin.The outskirts of the island will reveal half-buried houses telling the exciting story of the last volcanic eruption. (about 120 km).
The price for the ferry is not included in the price of the trip. 
Discover waterfalls and coasts
On the way along the south coast dive into the hot world of volcanoes at the LAVA Centre in Hvolsvöllur. Subsequently, you will leave the Ring road which gives an opportunity for a picnic in the greenery at waterfall Gluggafoss. At Seljalandsfoss walk behind the waterfall and delight in the drizzle and sparkle. Walk further and discover the hidden neighbor Gljúfrabúi, where you have to work a little bit harder. At Skógafoss indulge your urge for action while climbing up the observation deck. For families with youth we recommend a glacier hike, where you can admire splits and grinds in the glacier. At the southernmost point of Iceland, Dyrhólaey and at Reynisfjara beach, the mighty waves and the puffins plunging into the sea wield a special charm and a unique impression. 1 night in Vík or Kirkjubæjarklaustur (about 110/180 km).
Encounter with ice and glaciers
After crossing the desert-like Skeiðarásandur, immerse yourself in the icy glacier world of the giant Vatnajökull. In the Skaftafell National Park, a beautiful and easy trail through birch forests leads to the Svartifoss waterfall. A little further east you can observe the island mountain Ingólfshöfði´s sea bird colonies from close range during a novel hay wagon ride through the tideland. The highlight of the day are the glacial lagoons Fjallsárlón and Jökulsárlón with colossal icebergs. The Jökulsárlón lagoon is an ideal place for an amphibian boat tour and walks to the coast will give your children the opportunity to look for seals. Very young animal lovers will get their money's worth in the petting zoo at the Hólmur farm. 1 night at Höfn (about 170/240 km).
Coastal landscapes of the Eastern fjords
After leaving the glacier you will encounter the steep mountains characteristic for the east of the country. At Djúpivogur, one or the other washed-up treasure can be found on the beach in the harbor area. In the house and garden of Petra Sveindóttir in Stöðvarfjörður there is a substantial private collection of stones and minerals in which all age groups can go exploring. The beautiful Fagridalur valley with its many waterfalls will take you to Egilsstaðir on Lake Lagarfljót, which is said to house a monster. In the late afternoon you can bathe in the village´s swimming pool to your heart's desire. 1 night at Egilsstaðir (about 250 km).
The Queen of the Mountains & a Strange Planet
Today, when crossing the desert-like Möðrudalsöræfi area, highland mood comes up! Maybe, as luck will have it you might see a reindeer herd? In the restored peat homestead Sænautasel with its quaint café you might imagine how people used to manage this remote farm. With a view of the Queen of the mountains, Herðubreið, you will continue on the Ring road further north. Shortly before the famous Lake Mývatn, foul-smelling sulfur fumes rise from a marshland like landscape. Here you can enjoy hikes between bubbling mud springs and hissing fumaroles on a brightly colored earth. On the way to Akureyri don´t miss the mighty waterfall of the Gods, Goðafoss. Continue to the holiday home in Ýtri-Vík in the fjord Eyjafjörður. 3 nights (about 310 km).
Humpback whales & fishing pleasure
We definitely recommend a whale watching tour from Hauganes which is near your home. The sociable and playful humpback whales stay almost at your doorstep in Eyjafjörður. If you opt for whale watching with the deep-sea fishing tour, with a little luck you can prepare a freshly filleted cod in your cottage. Here you also get to know the Northern fulmar. Especially nice for smaller children is a day on the small island of Hrísey, where you will find (almost) tame rock ptarmigans and the few residents in the process of banning tractors on the road! You can also spend enjoyable hours in the city of Akureyri: there is an excellent swimming pool, a botanical garden and a sizable inner city for strolling and eating ice cream. End the day with a wonderful relaxation in the hot pot at your cottage. (about 60 km).
Trolls in the Lava Labyrinth & Hellish Crater
The day is dedicated to the natural paradise Mývatn. At the information center in Reykjahlíð, you will discover the secrets of mosquitos and bird life in the lake. In the lava labyrinth of the "Dark Castles", your children may imagine fossalized trolls while taking a look at the bizarre lava columns. With older children you can climb on the edge of the explosion crater Hverfjall. What does it look like from the inside? The water-filled Grótagjá Cave is also an exciting underground discovery. In the area of the fiery volcano Krafla lies the infernal crater Víti, which may be circumnavigated. A walk in the midst of new, strangely frozen lava fields stimulates the imagination even further. If you want to bring the bird life closer to your children, decide on a tour of the pseudocraters on the shores of the lake. Return to the house in the late afternoon. (about 280 km).
Icelandic horses, seals & Reykjavík
The day begins with the crossing of Öxnadalsheiði surrounded by pointy mountains. If your kids want to go horseback riding, the Skagafjörður horse region offers a variety of tours. Further animal encounters can be made in Hvammstangi during a seal watching tour where the animals sometimes play and dive next to the boat. From there drive to the south and through the tunnel of Hvalfjörður to Reykjavík. The afternoon hours are ideal for digging in the geothermal beach Nautholsvík or a visit to the dome Perlan with a viewing platform and a Natural History Museum. Exciting for young and old is a visit to the tower of Hallgrímskirkja or the exploration of the old city centre with the harbor. 1 night in Reykjavík or near the airport. (about 390 km).
Please note that you can extend your stay in Reykjavik by one night.
Return home
Farewell to beautiful Iceland, rental car return and departure. (0/60 km).
Preparing your Trip
Preparing your Trip
---
Travel season
Those who mainly want to experience the vibrant Icelandic bird life and endless summer nights, should plan their trip in the early summer (mid May – end of July). The puffins, popular with many tourists, leave Iceland in August. If you're mainly interested in the aurora borealis, you should choose a later date. You have a good chance of seeing these bizarre light formations from the end of August. The highland routes are normally open from mid June until the end of September. For further information see the homepage of the Icelandic Road Administration.
Travel documents
When traveling to Iceland, citizens of the European Union, countries that belong to the Schengen Agreement and Switzerland require a passport, valid at least three months beyond the intended stay. Citizens of other countries should contact an embassy of their respective country for further information on visas. Further information at the Icelandic Directorate of Immigration.
Health regulations
No special vaccination is required when traveling to Iceland. We advise EU-citizens to bring their Health Insurance Card along. Please contact your insurance company or your embassy for further information.
Emergency
In case of emergency, call 112 (24 hour service).
Medical centers and/or hospitals can be found in all bigger communities in Iceland.
For further issues call Reykjavík Police Headquarters during office hours, tel.: +354 569 9020.
Currency
The national currency in Iceland is the Icelandic Króna (=crown, ISK). You can exchange money in every bank (open Monday–Friday 9:15–16:00). However, the cheapest way is to withdraw money from local cash points/ATM's with your debit or credit card. Cash points are available in every community and at airports. Credit cards are accepted everywhere in Iceland.
Climate
Thanks to the Gulf Stream, Iceland has a relatively mild climate, though summers can be cooler than you are used to. The weather is very changeable in Iceland, so you should be prepared for everything. Further information, including weather forecasts for the whole country, can be accessed on the homepage of the Icelandic Meteorological Office.
Time Zone
Iceland is in Greenwich Mean Time (GMT) all year long.
Clothes and Equipment
Due to changing weather conditions, we recommend layering, so it's best to come equipped with t-shirts, jumpers, warm trousers and a light, wind- and waterproof raincoat. Strong and waterproof hiking boots with grip soles are essential. Please note that it is best to break in new shoes well before arrival to avoid blisters. We also recommend packing binoculars, bathing suits and sun glasses.
Swimming pools
Icelanders love going to the country's numerous outdoor swimming pools. At the swimming pool people of all ages meet to discuss the latest headlines. Don't forget to try the "Heiti pottur" – the hot tub.
Electricity
The electrical tension/voltage in Iceland is, just like in continental Europe, 230 V, 50 HZ AC. All plugs are in accordance.
Telephones
You can call every phone within the Icelandic telephone network directly. If you want to call an Icelandic number from abroad, use the country code 00354 followed by the seven digit number. If you want to call a number abroad from Iceland, dial 00 followed by the adequate country and city code and the individual number of the person you wish to speak to.
For security reasons, we strongly recommend you take a mobile phone with you when traveling to Iceland. In order to avoid high costs, you can purchase a prepaid card with an Icelandic phone number in any duty free shop or gas station.
Food and drinks
The Icelandic cuisine offers a variety of delicious specialities, e.g. fresh fish, lamb and typical Icelandic products such as skyr (a dairy product). Iceland also suits vegetarians. Special regulations apply for alcoholic beverages. You can only purchase them in special liquor stores run by the state ("Vínbúð"). Although beer has only been legal in Iceland since 1989, Icelandic breweries offer a wide variety of high standard brands of this popular drink.
Tips
Tipping is not expected in Iceland since it is generally already included in the bill.
Opening hours
General opening hours of stores and shops in June, July and August are between 9 am and 6 pm on weekdays. Some supermarkets are open 24 hours as well as on weekends.
Arrival at your accommodation
We recommend you call your hotel/guesthouse to let them know if you're planning on arriving late (after 6 pm).
Further information on climate, time, electricity and other topics can be found on the official homepage of Visit Iceland.
Don't forget our 24 hour service telephone for our customers traveling in Iceland: +354 864 0400. (Only for emergencies during the night.)
Getting to Iceland
---
WOW Air is Iceland's low cost airline. It was established in 2012, and has since been offering economical fares for flights to and from Iceland. The company now operates flights from Boston, Baltimore Washington, London, Dublin, Copenhagen and Billund. Please find more detailed information by following the link. For up-to-date flight fares and booking status get in touch with the team at Erlingsson Naturreisen.
---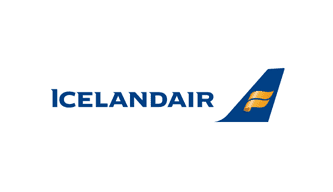 Icelandair, the Icelandic national carrier has over 70 years of flying experience. They offer direct flights from many major airports including London (LHR & LGW), Birmingham, Glasgow, Vancover, Toronto, New York, Washington D.C., Orlando Denver, Seattle, Copenhagen, Billund. For more detailed information on Icelandair routes please follow the link, alternatively for live flight fares and booking status requests, please contact the team at Erlingsson Naturreisen.
---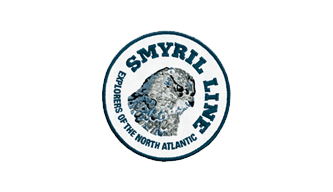 It is possible to travel to Iceland with the Smyril-Line ferry from Hirtshals in Denmark. You can either take your car or get a rental car when arriving in Seyðisfjörður in the east of Iceland. We are happy to give you a tour offer with individualized routes and accomodations.